Have you ever noticed the names designers use for their different styles of shoes, boots and bags? You know what I mean - the Victoria Boot, the Jessica Pump or the Kelly Bag? For whatever reason, 'Amanda' is a popular name used by designers. With beautiful fall boots on the brain, I decided to see which styles were named 'Amanda' AND to assess whether or not they fit my style and personality.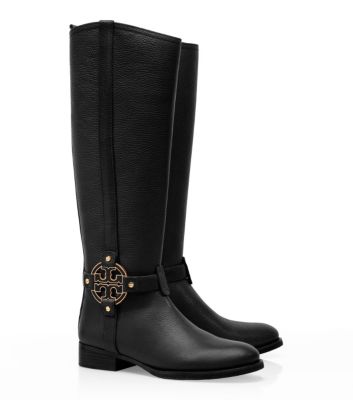 Ruling: Given the fact that I LOVE all things equestrian, I am obsessed with these boots!
Amanda Boots by Santana Canada.
Ruling: I would totally wear these boots while on a ski vacation, but not on the streets in the mild San Antonio weather.
Amanda Platform Boot at NastyGal.
Ruling: I'm not liking this one. It's too weird and I don't like the idea of buying shoes from a place called "Nasty Gal". Not. Me.
Amanda Black Faux Leather Thigh High Boots by Torrid.
Ruling: I'm not Madonna, Fergie or a streetwalker, so there isn't a chance in hell I'd wear these. Based on the last two 'Amanda' boots - Amandas might be kinda slutty.
Amanda Suede Boots by Blossom Connection.
Ruling: I like these and would happily don them for work or play.
Amanda Boots by Harley Davidson.
Ruling: These boots are so bitchin', I might have to buy the Harley to go with them! As streetwear, not gonna happen, but I would play the part of a hardcore rider while on the bike!
So did the fashion industry nail this Amanda's style and personality? Inconclusive. I like 4 out of the 6 designs, however, I would probably only purchase the Tory Burch riding boots.
Check out your namesake styles and see if they are spot on or way off target!