One of the most famous homes in New Orleans is for sale! It could be yours if you love Nola, incredible architecture and have $9.5M. It's the house at 1415 3rd Street.
I think I was born to live in a grand home and this one would suit me just fine. If I stepped into this entrance, I'd never want to leave!
Gorgeous stairway. I could really make an entrance on this baby. Or an exit! Remember when Rhett carried Scarlett up that huge staircase to um, make passionate love to her? Poor DH, what chance does he stand with my love for romantic scenes in literature?
Lovely backyard, if you can call it that!
Beautiful sitting room, though maybe a little too much dark wood. Is this an old-fashioned man cave?
Now we're talking. I'd feel like Marie Antoinette in this stunning room. Where's my crown?
I think 25 of my closest friends would enjoy a dinner party here. I wonder if Emeril caters?
And for only my closest friends, an intimate dining room. No boys allowed.
Sweet, girly dreams.
Loving these windows and that feminine pink wall paint.
What kind of bathing suit would you wear at this pool? What would a modern-day Marie Antoinette wear?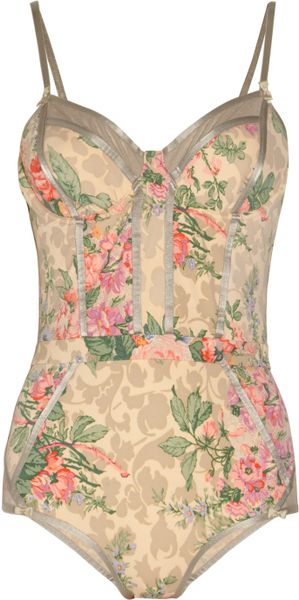 This might work, with an enormous hat or feathers in my coif.
I'm also loving this bikini - Geri by Next. Notice the French blue?
It's 87 degrees in Texas today, so I guess I've got pool-lounging on my mind!
If I decide to purchase this property (while dreaming), I invite you to stay with me in my guest room!